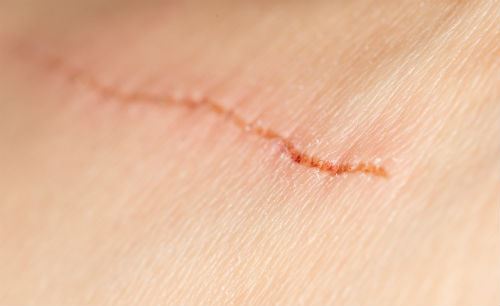 You may have facial scars for various reasons. Whether the scars are a result of bad acne, injuries, surgery or burns, you have some options to remove your unsightly facial scars. There are plenty of myths and misconceptions about certain types of treatments, so the best thing to do is to visit a professional for a consultation and see which one is best for you. You may be surprised when he/she says a fractional CO2 laser is not only the safest, but also the most effective. Here are other options you have.
Best Options to Consider
Chemical Peels. There are different types of chemical peels to use, depending on the severity of your facial scars. This option is becoming increasingly popular, as there is very little irritation to the skin and the results are generally very favorable.
Laser Treatments. The CO2 fractional laser is widely known as one of the most effective treatment types. The laser targets only the trouble areas on your face, so you won't have to worry about skin damage elsewhere. Plus, the healing time is fairly quick when compared to other treatment types.
Think Twice Before Choosing These Options
Dermabrasion. While this procedure may be effective for some clients, the procedure can be extremely uncomfortable, especially for people with sensitive skin. The results may also lead to some complications like an uneven skin tone, excessive redness and possible infections.
Surgery. Surgery is always the first thought people have, but it's also the most expensive and most painful. When you have your skin and scar tissue altered by a professional, the results are usually phenomenal. However, you have to consider the cost and recovery time to determine whether it's worth it.
Choose The Facial Scar Treatment That's Best For You
With all the options available to you, it's tough to decide which one is best for you. The fractional CO2 procedure is becoming the most popular and widely accepted procedure, but it's always best to check with a medical professional. Each skin type is different, and only a professional can tell you whether the fractional CO2 laser scar treatment will be most effective for your facial scars.
At Skin Deep Laser Services, we provide facial scar treatments to people throughout the Alexandria, Annandale, Fairfax and Springfield, VA areas. We use the best CO2 fractional laser for our procedures, since they provide maximum effectiveness for our clients. Be sure to contact us to setup a consultation to determine whether the procedure is right for you.