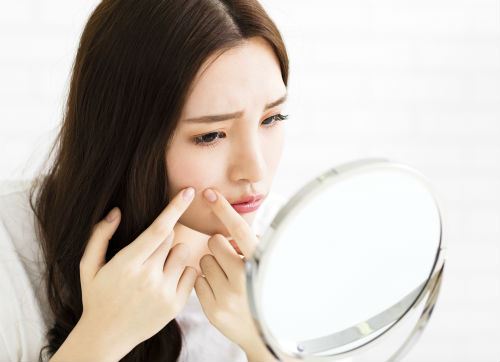 The only thing worse than acne itself is the scars left behind occasionally after they go away. Preventing acne scars can seem like a losing battle, and many times going through regular facial acne scar treatments is the only way to keep them under control. The main thing is to not get discouraged if you get an acne scar. Just like there are ways to prevent them from occurring, there are ways to get rid of them effectively once they form as well. Here are some tips to consider for acne scar prevention and removal.
Don't Waste Your Money on Creams
Topical creams are usually at the top of the list for people to try. While some of the best creams may have some benefits, acne scar revision or prevention usually aren't part of them. Some creams actually force acne breakouts to occur before the healing process can begin. Many people then get discouraged and stop using the cream since it appears to not work properly. If you're going to use an acne cream, be prepared to use it regularly for several months with slow results.
Don't Pick At Your Pimple
One of the most obvious ways to prevent acne scars is to not allow them to begin in the first place. Picking at a pimple is one of the most common ways acne scars are formed. Many people have to visit a medical professional frequently for facial acne scar treatments if they simply can't help but pick at their pimples. As tempting as it may be, refrain from picking your pimples as much as possible and you'll have clearer and healthier skin as a result.
Once A Scar Forms, Turn To Lasers
What happens if the damage is already done and you've got acne scars on different areas of your body? Laser acne scar revision is the best way to quickly and safely revise your skin to make it look clearer, healthier and younger. Take a look at some scar revision before and after photos when you visit a medical professional to determine whether it's right for you.
Skin Deep Laser Services helps clients in the Alexandria, Fairfax, Annandale and Springfield, VA areas have clearer skin and be free of acne scars. We understand the challenges of preventing acne scars and then going through the proper acne scar revision treatments when they do form. Whether you need tips on how to prevent acne scars, or need a consultation on the scar revision process, feel free to contact us at any time.