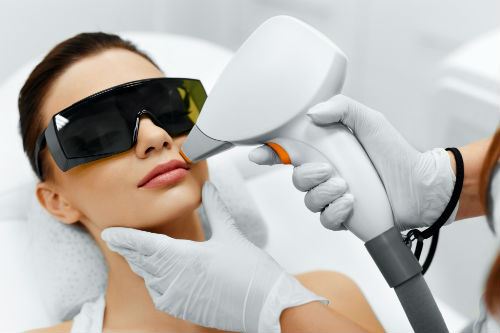 Getting into a routine is human nature, whether it's through family life, work or even your daily hygiene habits. One of the most routine things people do is groom themselves on a regular basis. You may have to shave every day, go to frequent waxing sessions or constantly have to tweeze those unwanted and annoying hairs. If you feel like you fall into any of these categories, you may want to consider investing in laser hair removal. Not only will you save yourself a lot of time, but you won't have to worry about shaving or waxing again for a longer period of time. Here are our top three reasons why you should make the investment in laser hair removal.
Your Skin is Delicate
If you dread having to shave or wax because you experience pain or an uncomfortable rash afterward, then laser hair removal procedures can get the job done without the negative side effects. The process is simple and virtually painless, both during and after. When you go to a reputable medical professional who uses the highest quality lasers, you'll enjoy not having to go through the pain of shaving or waxing again for a while.
You're Self-Conscious About Your Hair
Having hair in certain locations could make you self-conscious. For men, it could be the area right under the nose. For women, it could be any facial hair in general. When you find a medical professional who conducts the best facial hair removal procedures, these concerns will go away. And of course, laser hair removal can be performed on any area of the body. No matter where the spots are on your body making you feel self-conscious, you can easily get them taken care of.
Save Time and Money
Aside from the common question of, "does laser hair removal hurt?" many people also are concerned about the time and money involved in the procedure. Clients will save a significant amount of time when they have a laser hair removal procedure done, since they won't have to shave, wax or tweeze anymore. They will also save money since supplies like razors, shaving cream and other items won't need to be purchased.
Skin Deep Laser Services provides the top quality laser hair removal service for clients in the Fairfax, Annandale, Springfield and Alexandria, VA areas. We only use the best lasers in the industry to ensure comfort and the best possible results for our clients. Be sure to contact us today to learn whether laser hair removal is right for you.