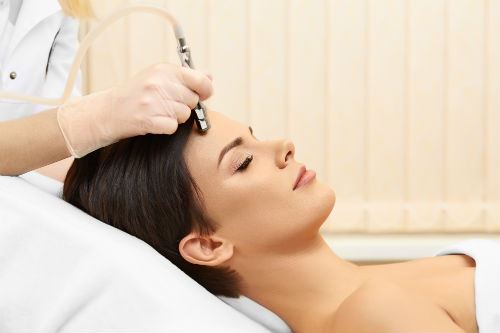 If you've done any research on fractional CO2 laser skin resurfacing, you likely know all the benefits it offers. In order to make your procedure the most effective, pain free and reduce complications as much as possible, there are certain procedures to follow and steps you need to take. Learning all about the procedure can be done most effectively when you visit a professional in the Fairfax, Alexandria, Annandale or Springfield, VA areas. But we've also created a short survival guide for you to refer to if you're considering laser skin resurfacing.
Have Your Procedure Done After Summer
Having your procedure done in the fall or winter months will create the best results. Your skin will be sensitive to heat and sunlight following the laser skin resurfacing procedure, so it's best to avoid it as much as possible. The cooler months will help the recovery process and give you better results. Plus, your skin will be fully recovered when the spring and summer months roll around.
Talk to Your Medical Professional About Your Allergies
One thing clients forget to tell their medical professionals about is what they are allergic to and what medications they take for pain. Some medications don't react well with fractional CO2 laser skin resurfacing treatments, so come up with a plan with your doctor to ensure there are no surprises with the recovery.
Plan On Some Downtime
You may have to miss a day or two of work, depending on the severity of the skin damage and how large of an area was treated. While it could take a few weeks for your skin to completely heal, most people can go through their normal activities after resting for a couple of days. It's very important not to overdo it to help the recovery process as much as possible.
Follow Your Recovery Plan
Your medical professional will set a specific recovery plan, stick with it! Disclose your schedule and activities over the next few weeks to the extent they are known. You likely won't have to limit yourself as far as attending certain events, but you just may need to avoid going to the gym, doing heavy lifting and other activities where you may sweat for the first 10 – 14 days post treatment.
At Skin Deep Laser Services, we want to be as transparent with you as possible. Whether it's about the procedure itself, laser skin resurfacing cost or anything else, avoiding surprises makes for a better client experience. We will address all of your concerns in our initial consultation, so contact us today to set yours up.