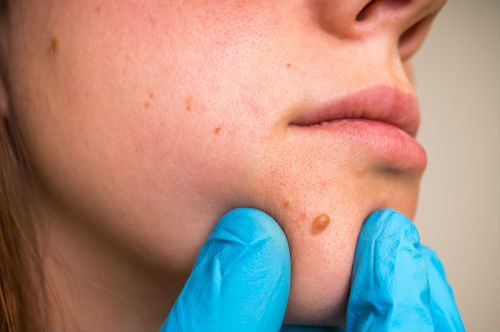 Red moles generally are not harmful, but they may be bothersome for cosmetic reasons. A red mole is also known as a cherry angioma, and they are noncancerous growths that are many times a result of genetics.
If you're considering red mole removal, one of the considerations likely going through your mind is how much it will cost. There is no easy or general answer to this question, since there are several different factors that go into determining the cost.
The good news is you can undergo red mole removal procedures, no matter what your skin type is. And there are very few side effects to the procedure. Here are some things to consider when it comes to the red mole removal cost.
Factors Determining The Cost
Some people have red moles covering their skin, while others may just have one or two. These factors are taken into consideration in the red mole removal cost, along with these factors:
Size of the mole. The larger your moles are, the longer the procedure will take and the higher the cost will be.
Location of the mole. If the red moles are located in areas with higher visibility, they must be removed with higher levels of care to maintain quality skin appearance. This will affect the cost slightly.
Number of moles. It's obvious that the more moles you have, the higher the cost will be. This is an important consideration when thinking about red mole removal.
Number of treatments required. There is no limit to the amount of treatments you can get for the removal of a cherry angioma, as long as it fits within your budget.
Is Red Mole Removal Worth It?
Again, removing a red mole is strictly for cosmetic purposes only. As a result, most insurance companies won't cover the procedure. For a general guideline for budgeting purposes, you can figure each treatment will cost about $100 or so. However, the cost could be significantly more or less, depending on the factors mentioned above.
If you want to get an precise cost estimate for the procedure, you need to visit the medical professional who will actually be doing the procedure so they can examine you accordingly.
Our professionals at Skin Deep Laser Services are transparent with all of our clients, whether we are talking about specific procedures or the costs associated with them. If you're in the Fairfax, Alexandria, Annandale or Springfield, VA areas, be sure to contact us to set up a free consultation to discuss any concerns you may have about Burke red mole removal and specific costs.