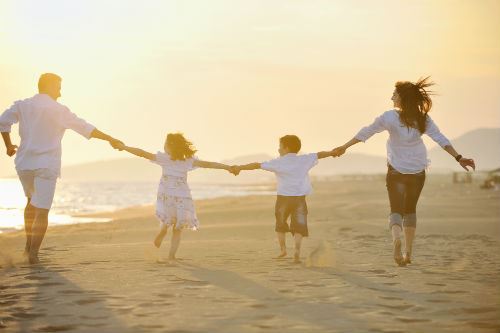 The hot summer temperatures can take a toll on our bodies in many different ways. Whether it's your hair, eyes or skin, you have to take care of yourself when you're out in the sun. But sometimes it's unavoidable and inevitable that you'll be in the sun for extended periods of time with little shade or sun protection. As a result, you could experience some adverse side effects with your skin. Many times, reactions could be so severe that you may need to consider laser skin resurfacing to help repair the undesired consequences. Here are some things to consider about the summer heat and how it relates to your skin.
Hot Temperatures Can Create Acne Breakouts
When you're sweating outside, your pores are getting clogged up and can create acne breakouts. But some people who are constantly outside as part of their job may never breakout because their body is used to it. An acne breakout caused by hot temperatures will usually subside after a few days, but it could get worse if you don't clean and treat the affected area. After a while, a chemical peel and/or a form of laser skin resurfacing known as acne scar revision may need to be considered to help the acne subside or to address any scarring.
Skin Creams Should Be Washed Off Thoroughly
Wearing sunscreen and other lotions are common during the summer, and for good reasons. However, many people don't take the time or care enough about washing them off completely. Not doing so is a great way to cause an acne breakout because the creams will clog pores even more. Just take a look at some laser skin resurfacing before and after pictures. Many of them likely happened shortly after the summer after a bad acne breakout occurred. The good news is there is an effective treatment by way of a skin resurfacing laser if you experience one.
Seek Treatment if Severe Breakouts Occur
Getting a laser skin resurfacing treatment isn't anything to be afraid of. In fact, it's better to seek treatment rather than ignore it, because it's possible your skin condition could get worse. You don't want it to lead to other serious issues, so seek immediate treatment at a reputable medical facility that specializes in laser skin resurfacing.
Skin Deep Laser Services is your go-to professional office if you experience any adverse side effects to your skin as a result of the summer heat. Our experienced professionals will evaluate your condition and recommend the best course of action. If you're from the Fairfax, Alexandria, Annandale or Springfield, Virginia areas, be sure to contact us today to set up a free consultation.