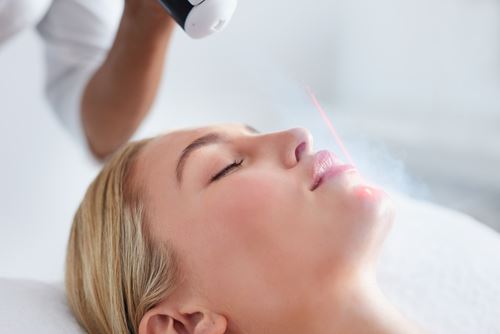 As you get older, your skin will start to change in undesirable ways. You may experience wrinkles, color change, crow's feet, sagging and many other signs of aging. With the technology behind laser fractional resurfacing, you'll never again have to feel like you have no self-confidence because of your skin. The procedure is designed to safely remove layers of your skin, which promotes new skin growth and keeps you appearing younger. This is one of the main benefits, but here are some other benefits to help you erase your years.
Improve Your Skin Texture
With just one laser rejuvenation procedure alone, you will notice a significant improvement in your skin texture. If you've suffered from rough, damaged or scarred skin for years, it's time to get it taken care of. You will be amazed at how quickly your skin texture will improve with the procedure. It may take multiple treatments if your skin is badly damaged, but the results will be worth it.
Even Out Your Skin Tone
Do you have darker or lighter spots on your face? With CO2 laser resurfacing, you can even out your skin tone to give it a more pleasant appearance. Depending on the severity of the color difference in your skin, the procedure may not be able to match the rest of your skin color exactly, but the difference will still be night-and-day.
Start With New Beginnings
Let's face it, most of us probably don't take care of our skin as well as we should. Sun damage is one of the most common reasons why we have unsightly skin, but there are other reasons as well. When you undergo laser fractional resurfacing on your skin, you are giving yourself the opportunity to start over. You will essentially have brand new skin on the surface, giving you a second chance to take care of it properly. Going through the procedure of making your skin look younger isn't difficult, but you definitely want to make sure you take care of it better than you did before.
Looking younger can give people a new sense of confidence and comfort in their own skin. Sometimes you can't achieve this just by using skin products on a daily basis. Give yourself a fresh start and contact us about the procedures we offer to help you feel comfortable in your skin again.