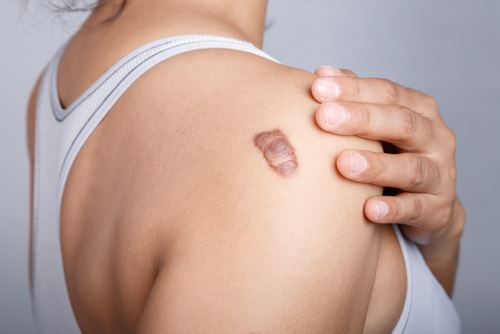 As a young child, my face was severely burned.  Our home caught fire one evening due to a clothing iron that was never unplugged. The burns left scars which seem to have great influence on my life. The scars on my face have made me socially awkward to the point that I can't describe.
I can't go into many more details of my past but I wrote this to provide a solution to anyone out there who has suffered the way I have.
I explored some plastic surgery options to help reduce the scaring but they seemed very scary, invasive, expensive, and could possibly result in more scaring.  So I continued to search for quite some time before I found laser skin treatments.  I booked consultations with a few different centers offering laser skin resurfacing procedures because I know the importance of evaluating multiple options. So glad I did…one center who advertised like crazy offered a laser that was so dated and that's just ridiculous, another seemed to have current laser technology but the offices were filthy and one was using state of the art laser technology and their offices were clean, warm and comforting.  So yes, I decided to go with Skin Deep Laser Services in Burke, Virginia. This skin care center was new and their staff was proudly comprised of women, all of them which were very professional and accommodating.
The technician and I discussed several options for treating my scars and decided that the best option would be laser skin resurfacing.  They use a Fractional Co2 Laser which has the ability to force the skin to naturally repair itself through bursts of energy.  No needles, no scalpels, no additional scaring and way less expensive.  The technician was very honest when she told me that undergoing laser scar revision wouldn't be easy in my case and that this would be an ongoing process. I appreciated their honesty and scheduled my procedure.
After my procedure, I felt very comfortable with the technician so I showed her a scar on my leg that I had tried to cover with a tattoo.  At first, the tattoo appeared to cover the scar fairly well then over time the scar made the tattoo look deformed.  She instantly recommended laser tattoo removal and showed me the laser in the next room that could remove the tattoo. The idea would be to remove the tattoo then use laser skin resurfacing to help reduce the scar but the tattoo had to be removed first.  These folks really offer a lot of solutions.
My tattoo is fading after the first treatment.  My scars are softening and the skin texture is drastically changing.  More importantly, my mind is easing by the day.
Hope my story helps someone out there.