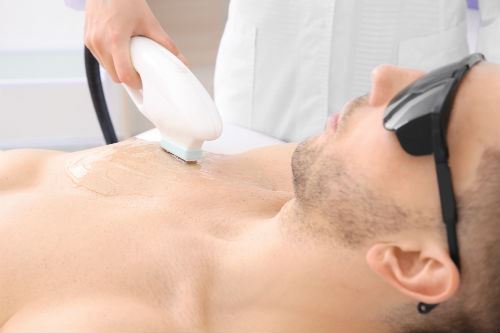 The decision to get a procedure such as Fractional Co2 Laser Skin Resurfacing, like any other procedure, is a very personal one and should not be taken lightly. That's why the team at Skin Deep Laser Services in Burke, Virginia wants to ensure you have all the information before you make a decision. For those who have already decided to undergo a Laser Skin Resurfacing Treatment, we highly recommend booking a free consultation to see for yourself why Skin Deep is your best option in Northern Virginia moving forward.
For those still curious about Fractional Co2 Laser Skin Resurfacing, but not quite ready for a consultation we provided some of the basics:
There is some downtime following the procedure - Given the nature of the procedure, you will need to take the next few days, following the treatment, to care for the treated area. Due to redness and peeling, it is recommended that you take a full week before returning to normal activity.
One treatment can make a difference - While you can undergo treatment every six months indefinitely, you will see dramatic results after one treatment. In as little as one week, you will start to notice healthier, smoother and younger looking skin.
Different skin types react differently to treatments - Just like with any skincare product or treatment, everyone is different. To find out more about how your particular skin type will respond to treatment, please make an appointment for a free consultation with our knowledgeable staff.
Taking care of your skin before and after the procedure helps results - There is no such thing as a magic bullet when it comes to having great skin. That said, in the first six months following treatment your skin will continue to improve. From there, depending on how well you care for your skin and your lifestyle, your results can last for years.
It's an investment - Treatment can cost anywhere from $1,500 to $4,000 depending on the number of areas being treated.The staff at Skin Deep understands this is no small chunk of change, and your results are important to us. If a treatment is not recommended for your skin type or circumstance, our knowledgeable staff will do their best to find alternative options.
Please do not hesitate to email us with questions to info@skindeeplaserservices.com or schedule your risk-free consultation.