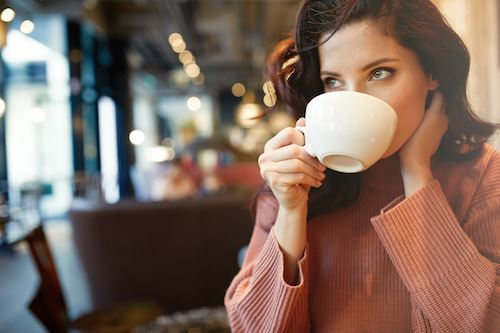 Caffeine is one of life's necessities for many people. However, due to certain effects caffeine has on the body, sometimes it's best to skip it for a day. One of the reasons why you may consider avoiding caffeine is if you have a laser hair removal appointment coming up. While caffeine itself may not reduce the impact of the laser treatment, it can have some indirect downfalls like increased anxiety, sensitive skin and more. Most medical professionals suggest avoiding caffeine for several hours before your laser hair removal treatment as a result. Here's what you need to know about the impact caffeine can have on your results.

When To Refrain From Consuming Caffeine

It's widely recommended for clients to refrain from consuming caffeinated products at least 24 hours prior to their laser hair removal procedure. This allows plenty of time for it to move through your system and not create any adverse effects. Otherwise, your skin could be more vulnerable and the discomfort you feel may be a little more intense. A common question people have about the treatment is "does laser hair removal hurt?" In general, the answer is the treatment is virtually painless. But caffeine can create just enough skin sensitivity to increase the discomfort more than normal.

Items To Avoid Prior To Your Laser Hair Removal Treatment

Obvious products that contain caffeine, like coffee, tea, sodas, candy and more should be avoided. Other items people often overlook that contain caffeine include medications, cereal, pain relievers and more. Check with your medical professional to see what all you should avoid taking prior to your laser hair removal treatment. You can also check the label of anything you consume within 24 hours of your appointment to determine whether any amount of caffeine is present.

Caffeine Consumption Can Resume Immediately Afterward

It's natural to feel a little nervous about your laser hair removal appointment, but consuming caffeine beforehand can increase those nerves. You may not realize how much your body shakes when you have caffeine, but combine caffeine with normal anxiety and it can make it difficult for your medical professional to target the laser. For the best hair removal results, grab your coffee or other caffeinated product after your treatment and it will be better for everyone involved.


Skin Deep Laser Services wants to make sure every client has a great experience with their laser hair removal treatment. We take the time to educate each client about the procedure they are interested in and will answer any questions along the way. As a result, our clients leave our office feeling confident in the procedure and satisfied with the results. If you're considering laser hair removal, contact us today to schedule a consultation and discuss your options with one of our qualified professionals.