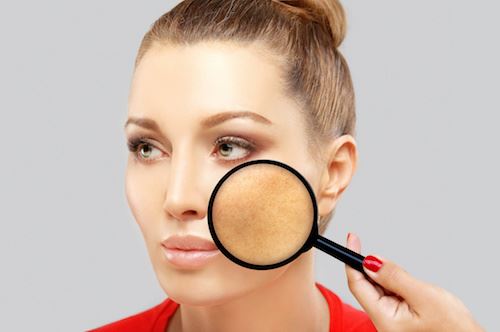 Melasma is a very common skin condition occurring mostly in women with darker skin complexions, but men and people with lighter skin complexions can experience it as well. While there's no proof of the main reasons why people develop melasma, research has indicated some of the possible causes include hormonal changes, stress, pregnancy, excessive sun exposure, certain skin care products and more. While melasma is not necessarily a serious condition to worry about, most people don't like the dark and discolored patches on their skin. Here are a few prevention tips for melasma and how laser skin resurfacing can treat it effectively.
Protect Your Skin From The Sun
There's no definitive research backing up the belief that excessive sun exposure causes melasma, but most medical professionals agree it's a major contributing factor. As such, wearing sunscreen any time you will be exposed to the sun is the best prevention tip to keep in mind. Being conscious of your sun exposure and wearing a big hat to shade your face or staying in a shaded area as much as possible will go a long way in reducing your chances of developing melasma and having to opt for laser skin resurfacing treatments to get rid of it.
Be Aware of Skincare Products You Use
Believe it or not, some of the skincare products you use on a daily basis may contribute to the development of melasma as well. As always, it's important to look at your skin frequently and make sure it's not reacting adversely to anything you're putting on it. If there are any harsh reactions, stop using the product immediately and seek medical advice. Simply being aware of changes in your skin can prevent conditions like melasma from occurring.
Laser Skin Resurfacing Is An Effective Treatment Option
Sometimes melasma will slowly fade away without getting treated. But if you're ready to get rid of the condition immediately, consider laser skin resurfacing treatments. The QuadroStar Pro Yellow laser is the newest innovative laser on the market and has improved the already efficient laser skin resurfacing process. Using the pro yellow laser for melasma has allowed medical professionals to deliver optimal results for clients that can last a lifetime with proper skin care afterward.
Skin Deep Laser Services is proud to be the only company on the east coast to offer the QuadroStar Pro Yellow laser for clients. We always look to stay ahead of the trends and invest in only the highest quality equipment in order to deliver the best results for each client. Melasma can be unattractive, and we are here to help you when you're ready to get your skin looking back to normal. Be sure to contact us to schedule your initial consultation and learn more about the QuadroStar Pro Yellow laser and how we can help you achieve your desired skin.