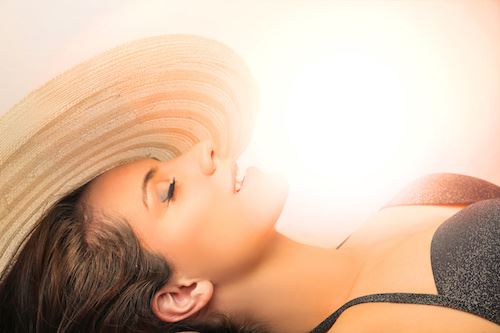 You may have heard the best time of year to get a chemical peel treatment is during the fall or winter months. This doesn't necessarily have to do with the chemical peel results, however. The skin will be more sensitive after a treatment, which means sun exposure needs to be kept to a minimum. During the fall and winter months, it's much easier to keep the skin covered since it's cold outside and you won't be exposing it to the sun as often. With a little extra attention and care, you can experience wonderful chemical peel benefits in the summer just like you would any other month.
Quickly Transform Your Skin
Summer activities will be in full swing before you know it. With a chemical peel, you can plan out exactly when you get treated so you'll know when you should take it easy. If you have a wedding to attend or any other event, you can transform your skin quickly in a matter of a couple of weeks. Unlike other skin care procedures, chemical peel treatments allow you to resume most normal activities right away as long as you use proper preventative care.
Prevent Additional Sun Damage
Another great reason why getting a chemical peel in the summer is beneficial is to prevent any additional sun damage. A common way of thinking is to delay your treatment until after the summer months are over since you'll likely experience more sun damage anyway. But when you get a treatment, you're forced to take better care of your skin throughout the peeling process. So not only will you be protecting your skin now, but you'll also be reversing some of the skin damage from the past several months or years at the same time.
Feel More Confident in Your Skin
Finally, summer is an important time of year to feel comfortable and confident in your skin. Outdoor events during the summer mean you'll be wearing less clothing and showing off more skin. Getting a chemical peel treatment now can reverse certain skin blemishes you may find to be unsightly. It takes less than an hour for a professional to administer a chemical peel, and the whole process takes up to two weeks. Once the peeling process is completed, you'll have skin you can feel confident in for the remainder of the summer and beyond.
Skin Deep Laser Services is here to answer any questions or address any concerns you have about chemical peel results. You can find a lot of information online, but it's hard to distinguish the facts from the misconceptions. When you have your chemical peel administered by a professional and follow their recommended recovery protocols, getting treated in the summer is not a problem. If you're ready to explore the possibility of getting one yourself, contact us today to schedule an initial consultation.