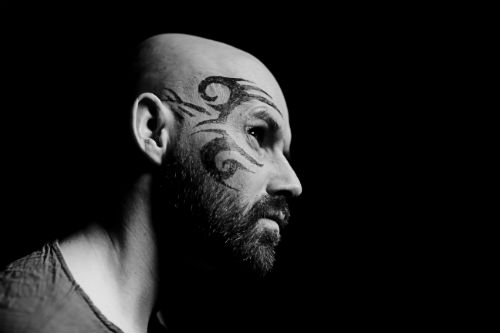 A lot of people will regret getting their tattoo at some point in their life. Sometimes they regret it so much they want to remove it right away, and other times they will just cover it up so it's not visible to anyone else. While that's usually a good solution, it's not possible to do so when you have a facial tattoo. This raises the question of whether a laser tattoo removal treatment would be effective, or even possible, since the skin on the face is typically much more sensitive than other areas of the body. The short answer is yes, it can be done. However, it's important to work with a reputable medical professional who knows exactly what they are doing and can educate you on what to expect.
The Amount of Treatments May Vary
If your facial tattoo was put on by a professional, then you can expect to have to go through at least five laser tattoo removal treatments. You may be able to remove it in fewer treatments if an amateur put it on, since the ink is likely of less quality. Your medical professional can predict how many treatments it may take, as well as provide you with before and after tattoo removal photos to give you an idea of what it will look like throughout the process.
Facial Tattoo Removal May Be Uncomfortable
The question of "does tattoo removal hurt?" is always asked. Most of the time laser tattoo removal procedures don't hurt any worse than it did when you initially had the tattoo put on. Of course, the level of pain and discomfort is dependent on the location of the tattoo. Since the skin on your face is typically pretty sensitive, you may experience more discomfort than you would on other parts of the body.
Will Facial Hair Be Impacted?
A valid concern many clients have is whether the facial hair in the area will be affected with the laser tattoo removal process. The good news is laser technology is advanced today to the point where the hair should not be impacted. So you won't have to worry about any bald spots or patches of hair on your face after getting the tattoo removed.

At Skin Deep Laser Services, we want to ensure you are comfortable and feel confident with the laser tattoo removal process before we begin. Our clients in Washington DC, Fairfax, Alexandria and Arlington, VA are always satisfied with their results since we create realistic expectations and have plenty of before and after tattoo removal photos to showcase our experience. It all starts with an initial consultation to discuss your concerns and options, so contact us today to set yours up.