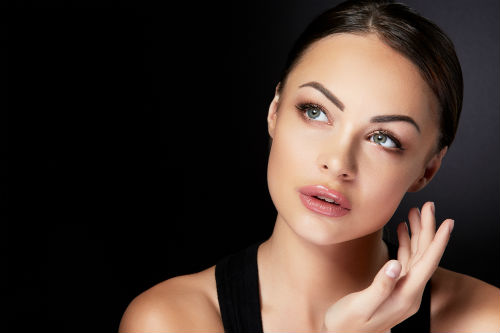 If we are all honest with ourselves, we could all probably take a little better care of our skin throughout the year. There's no better time than the New Year to set new skin care goals and get the year started the right way. Sometimes this simply means wearing more protection on your skin when out in the sun if you have a bad habit of not doing so, or it could mean finally getting those acne scar treatments you've been wanting to get. Here are three skin solutions to consider to get your year started off the right way.
Start With A Chemical Peel
A chemical peel is probably the quickest and simplest skin care treatment you can get to revitalize your skin. It takes up to about 30 minutes for a medical professional to apply the acid solution to your skin, then you can go about your normal daily activities until the peeling process is complete up to 12 days later. The main things to avoid are excessive sweating and exercise during the peeling process. The results of your chemical peel can slow down the skin's aging process, reduce wrinkles, revise damaged skin and create a more youthful appearance overall.
Take Care of Any Skin Blemishes
Skin blemishes like acne scars can make you feel self-conscious. The New Year is a great time to address those issues and become more confident in your own skin. Laser acne scar treatments are quick and virtually painless, and the results speak for themselves. Once the laser beam is sent through the skin, the body will naturally go to work repairing the skin. This involves pushing out the old damaged skin and replacing it with new fresh skin. Acne scars can have different severities, so speaking with a medical professional about the best acne scar treatments for you is recommended to achieve the best results.
Be Proactive In Protecting Your Skin
Being conscious about protecting your skin and maintaining good skin care habits is important. If you decide to get a fractional CO2 laser treatment to reduce the signs of aging or to revise any other skin blemishes, it's critical to take care of your skin better afterward to maintain the results for as long as possible. Every treatment will only be as effective as the care you give your skin afterward, so be proactive and ask your medical professional what you can do to make your results last as long as possible.
Skin Deep Laser Services helps clients in Washington DC, Fairfax, Arlington and Alexandria, VA meet their skin care goals every year. Some clients just get a chemical peel every year to start the year off right, while others prefer a fractional CO2 laser treatment to address blemishes on different areas of their body. If you've ever considered taking the next step in your skin care efforts, contact us today to schedule a consultation and discuss your options.