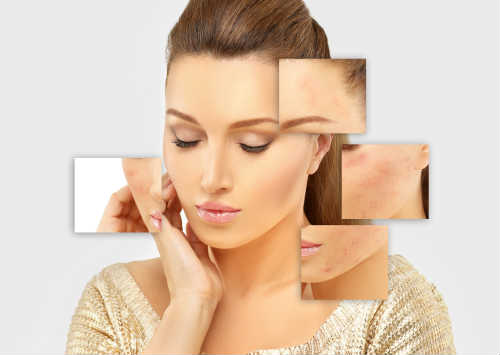 Having skin problems can be frustrating. You may have tried medication, creams and many other home remedies to improve the appearance of your skin, and chances are you haven't experienced the results you desire. Some of the common skin problems people face include scars from acne, skin discoloration and lack of skin elasticity. The key to addressing these skin problems is removing the damaged skin and allowing the new skin to replace it. The best way to achieve these results is with fractional CO2 laser skin resurfacing. Here's how it works to address the three common skin problems.
Acne Scars
Acne scars can be unsightly, which is why they are the number one reason people choose laser acne scar treatments. With this treatment option, your medical professional will use the laser to created tiny columns in the skin, which will slowly be repaired when the body naturally pushes out the old skin and replaces it with new skin. The result is the scars will slowly fade away over time and you'll be back to having smooth and youthful looking skin again.
Discoloration of the Skin
Skin can become discolored over time due to sun exposure, aging or other reasons. Sometimes skin discoloration is located in only certain areas of the body, but other times it can be more widespread. Regardless of how much skin discoloration you have, a skin resurfacing laser can help. The technique works similarly to laser acne scar treatments, where the old skin is replaced by new skin. Depending on how much discoloration you have on your skin, multiple treatments may be required.
Loss of Skin Elasticity
The loss of skin elasticity is generally a consequence of getting older. You may begin seeing more wrinkles and fine lines on your face and other areas of your body after age 30, which is generally when the production of natural collagen in the body starts decreasing. The good news is fractional CO2 laser skin resurfacing can help treat the lack of skin elasticity, and will also promote up to six months of collagen growth afterward to maximize the results.
Skin Deep Laser Services is here to help clients in the Washington DC, Alexandria, Fairfax and Arlington, VA areas address numerous skin problems they may have. Many times all it takes is a single treatment to clear them up. With our innovative skin resurfacing laser, we are able to provide the best possible results for each of our clients. To learn more about how we can help address your skin problems, contact us today to schedule a free consultation.