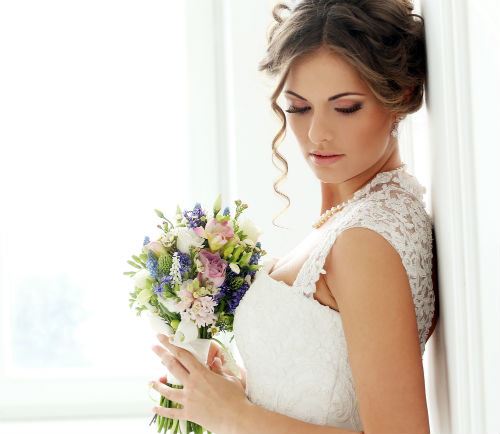 Getting prepared for a wedding can be stressful for everyone involved. There are so many things to think about and do in a short amount of time, it's easy to forget about certain things. One aspect you shouldn't overlook is how your skin looks. Depending on the amount of time you have before your wedding, you may consider getting a chemical peel facial or even a fractional CO2 laser treatment. Having glowing skin can make a big difference in your confidence and enhance your entire appearance. Here are some of the most important pre-wedding skin treatments you shouldn't skip.
Chemical Peel
If you only have a couple of weeks until your wedding day, there's still time to get a chemical peel facial. The process works by applying a chemical solution to the face to begin an exfoliation process. The older skin will peel off over the course of a week or so and reveal more vibrant skin underneath. Your skin can go from dull to glowing in a matter of several days. For the best results, visit a reputable medical professional to administer the chemical peel facial, rather than purchase a kit to do it at home.
Laser Skin Resurfacing
Whether you have unwanted skin pigmentation, skin irregularities, skin elasticity or you don't like your skin texture, a fractional CO2 laser treatment could be your solution. The process works by sending a laser beam into the skin to create tiny spaced columns. The skin then works to repair those columns by forcing out the older skin and resurfacing new skin from underneath. While drastic results can be seen in a matter of a week or two, it's recommended to get a treatment at least a month prior to the wedding day. The CO2 fractional laser recovery period isn't extensive, but you want to give your skin plenty of time to recover and reap all the benefits of the procedure.
Scar Revision
If you've had unsightly scars for a while, minimizing them before your wedding day may be the best time to do it. A fractional CO2 laser treatment can also work to reduce the visibility of scars, so you won't have to be self-conscious about them any more. No matter what type of scar you have, a single treatment can make a big difference in creating healthier-looking skin.
Skin Deep Laser Services provides various services to clients in the Washington DC, Alexandria, Fairfax and Arlington, Virginia areas. We only use the latest and greatest technology in order to best serve our clients. Our goal is to transform your skin and make it look how you want it to look. Whether you're getting ready for your big wedding day or just want to learn more about how we can enhance your skin, don't hesitate to contact us at any time to schedule a consultation.