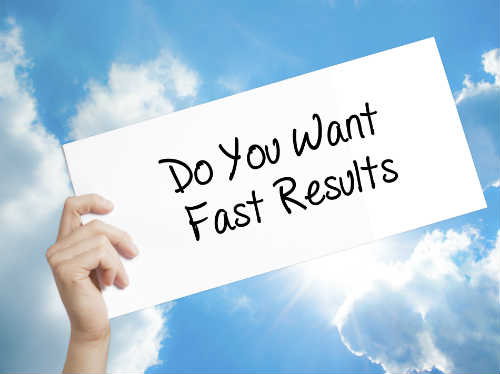 Sometimes you simply don't have time to wait around for your skincare treatments to give you results. Whether you're attending an event in a couple of days or if you just don't want to wait for the results, the good news is there are some treatments available to give you the desired appearance quickly, such as a chemical peel facial. You just have to be careful with the treatments you decide to get, and ensure the medical professional administering them is qualified and licensed to do so. Otherwise, you may be causing more harm than good to your skin. Here are the top skincare treatments that provide quick results.
Chemical Peels
A chemical peel facial is great for improving the appearance of damaged or aged skin. The medical professional will apply a chemical solution to the skin, which causes an exfoliation process. Throughout the process, the layers of dead skin are removed and smoother, brighter and healthier looking skin is revealed. A chemical peel facial only takes around 15-20 minutes to administer, and the treatment goes to work right away. Some results can be seen within a few days, but the entire process can take up to a couple of weeks to complete.
Laser Hair Removal
Having hair in undesirable places can be annoying. Shaving or waxing may produce immediate results, but those results typically don't last very long. One of the most effective and instantaneous treatments is laser hair removal. Not only does the best laser hair removal treatment remove hair immediately, but it will also stop the growth of the hair. However, laser hair removal is only effective when the hair is actively growing, so multiple treatments may be required. But if you're looking for a quick fix to remove your hair for a specific event, then laser hair removal is the best of both worlds.
Which Treatments Are Right For You?
If you do an online search for the best skin care treatments, you'll likely read a lot of different solutions. The most important thing anyone can do is visit a reputable and reliable medical professional to evaluate their skin and understand exactly what they want to achieve. While most people are candidates for a chemical peel facial or laser hair removal, your medical professional can determine whether the timing is right and confirm the results will meet your expectations.
Skin Deep Laser Services is always honest and upfront with each of our clients. We serve clients in the Washington DC, Alexandria, Arlington and Fairfax, VA areas every day and strive to provide the best results possible. If you're looking for instant results from your skincare treatments, contact us today to set up a consultation and we will help you achieve your desired appearance quickly.