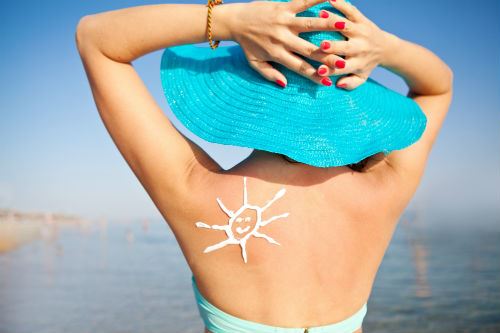 As the temperature outside gets warmer by the day, you'll likely be spending more time outside in the sun. While this is a great feeling after the harsh fall and winter months, it's easy to forget to protect your skin from the sun. It's especially important to take extra precautions if you got a chemical peel facial in the past few months or plan to do so in the near future. Your skin will be sensitive to direct sunlight, so here are some sun protection tips you shouldn't skip out on.
Always Wear Sunscreen
Even if the temperature doesn't seem hot, exposing your skin to the sun can still cause sunburn. Wearing an SPF sunscreen of at least 30 will help protect your skin as it gets used to being out in the sun more. If you've recently undergone a laser skin resurfacing treatment, be sure to get in touch with your medical professional to determine which is the best sunscreen to use for your particular skin type.
Prevent Direct Sun Contact With Skin
You don't have to stay out of the sun completely, but wearing long sleeves or a big shaded hat should be worn to protect your skin. Whenever possible, find some shade to sit or stand under as well. The more you expose your skin to direct sunlight, the better the chances are of developing sun damage. The good news is laser skin resurfacing creates new skin and eliminate the sun damage, but if you have the chance to protect your skin to begin with, then it's best to do so.
Keep Your Skin Hydrated
When skin is dry and brittle, it's more vulnerable to sun damage. Keeping your skin hydrated means drinking enough water and incorporating moisturizer as needed. Dry skin is more prone to getting sun damage than hydrated skin, so always have a bottle of water with you when you're outside.
Take Extra Care of Your Face
Your face has some of the most sensitive skin on your body. This is especially true if you've had a chemical peel facial recently. It doesn't take long for the sun to cause damage to your sensitive facial skin, so wearing sunscreen and other protective elements will save you in the long-run.
Skin Deep Laser Services wants to help you protect your skin as much as possible. We provide services to clients in Washington DC, Alexandria, Arlington and Fairfax, VA and use only the top technology to do so. Our fractional CO2 laser is the best on the market and can help rejuvenate your skin if you've experienced sun damage or any other skin ailment in the past. Be sure to contact us for more tips on protecting your skin from the sun and to set up a free consultation to discuss other options available to you.