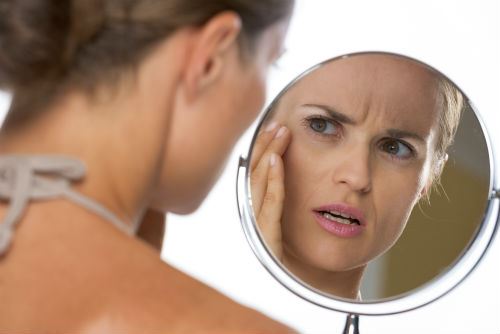 Everyone experiences problems with their skin at some point in their life. Sometimes skin problems like acne can occur at a young age, but then slowly develop into bigger problems as an adult. The good news is with procedures like acne scar revision and other skin resurfacing treatments, you're never too far away from getting the healthy and youthful looking skin you desire. Here are some of the best options you have when treating any problem areas on your skin.
Acne Scar Revision
Some people are more vulnerable to developing acne than others. Acne can develop by using certain skin care products improperly, or sometimes even uncontrollable factors like genetics or hormones. With acne scar revision treatments, clients can quickly and safely improve acne scars no matter how deep the scarring is. The laser technology available today makes acne scar revision a safe and effective treatment and allows clients to go back to their daily routines in as little as a few days.
Look Younger With A Chemical Peel
Sometimes your skin just needs to be rejuvenated. It may be showing signs of aging, or could have been damaged in many different ways, causing you to look older than you actually are. A chemical peel works by exfoliating the skin to remove old skin and reveal newer and healthier skin underneath the top layers. Some of the many chemical peel benefits include improving skin tone and texture, reversing sun damage, reducing wrinkles and fine lines, lightening and brightening the skin and more.
Improve Skin Defects With Laser Skin Resurfacing
With CO2 laser skin resurfacing, clients can treat skin problems like skin irregularities, acne scars, pigmentation issues, wrinkles, fine lines and more. And the best part about laser skin resurfacing is it promotes continuous collagen growth for up to six months after the procedure, so your skin will continue to look better every day. The technology used with CO2 laser skin resurfacing treatments has advanced tremendously over the years and can make clients look around 10 years younger in as little as one week.
How Do You Know Which Treatment Is Best For You?
For every skin problem, there is an effective treatment available to help it. Working with a qualified medical professional is your best bet, since they can recommend the treatment option suitable for your condition and skin type. While it's tempting to just settle for an over-the-counter treatment, most of them aren't effective and if not administered properly, you could end up causing more harm than good to your skin.
Skin Deep Laser Services serves clients in the Washington D.C. and Arlington, VA areas. We will never suggest a treatment option for any skin problem until we meet with you, since a thorough evaluation of your skin is required. No one should go throughout life simply dealing with skin problems they aren't proud of, so contact us today to get on the right track of having healthier skin and a rejuvenated appearance.