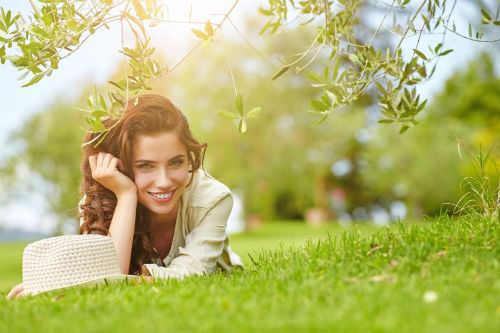 With spring just around the corner, it's time to start getting your body in shape for the warmer months. Everyone has their own goals they want to reach before spring gets into full swing. However, winter tends to cause people to neglect things like their body hair growth and skin care routine. Sometimes a laser hair removal session is just what you need to get your skin back into shape before spring. Other times a simple chemical peel is sufficient. Regardless of your situation, here are three ways to get your body and your mind prepared for the warm spring season ahead.
Address Unwanted Hair With Laser Hair Removal
Neglecting to shave as often as normal during the winter is completely normal. The good thing about letting your body hair grow is you'll get a clear picture of the areas where you no longer want hair to grow. When these areas are identified, starting laser hair removal treatments now can give you clear and fresh skin by the time spring begins. Depending on the amount of excessive hair and the area being treated, you may need a few treatments, so now's the time to start the conversation with your medical professional.
Rejuvenate Your Skin With Laser Skin Resurfacing
Laser skin resurfacing can rejuvenate the skin, no matter what your age is. However, if you're older and want to look around 10 years younger, then this is a procedure to strongly consider. A laser skin resurfacing procedure can effectively reduce fine lines and wrinkles, improve skin texture, reduce the signs of acne scarring and more. And possibly the best benefit is it boosts continuous collagen growth following the procedure for another six months, so your skin will look fresh and healthy throughout the spring and summer.
Boost Your Confidence With A Chemical Peel
If you have any signs of aging, or if your skin simply started looking dull over the winter months, a chemical peel may be your solution. A chemical peel works by using an acid chemical solution to start an exfoliation process to remove old skin and reveal newer, brighter and healthier looking skin. Even people with no damage to their skin can benefit from the rejuvenated appearance a chemical peel treatment provides.
Skin Deep Laser Services wants to help you achieve the appearance you desire for the upcoming spring months. Clients in Washington DC, Fairfax, Alexandria and Arlington are anxiously awaiting warmer temperatures, but we can help you now to make sure you're ready to reveal your healthy skin in a few short weeks. Don't hesitate to contact us at any time to schedule a consultation and be one step closer to healthy skin for the spring.