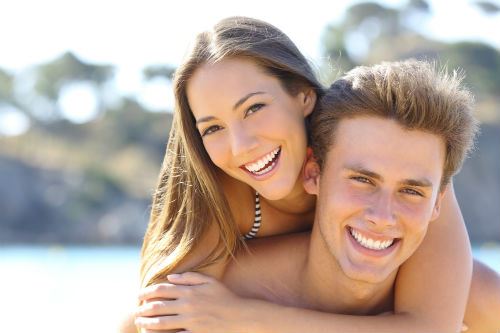 Men and women have some obvious differences between them when it comes to their skin, but some of the most important differences come underneath it. While everyone needs to take care of their skin as much as possible, the techniques and methods for doing so vary from person to person. While major skincare treatments like laser skin resurfacing are just as effective in men as they are in women, certain daily skincare products may not be universal. Here are some interesting facts about men and women's skin.
More Hair Grows On A Man's Skin
Men have to deal with more hair growth on their face and body than women do. As a result, every time a man shaves they run the risk of developing ingrown hairs, razor bumps or other skin ailments. This is one of the main reasons why laser hair removal is becoming even more popular in men, since it can eliminate these potential unsightly blemishes.
Excess hair on the body can also lead to acne development, since sweat and oils can get stuck on the hairs and clog the skin's pores. If men don't consistently shave their hair, there's a chance they will experience an acne outbreak at some point. Laser skin resurfacing can always revise any acne scars, but many men opt for laser hair removal to give them a better chance of not developing the breakouts in the first place.
Women Have Thinner Skin Than Men
The middle layer of the skin, known as the dermis, is thicker in men. This means a man's skin is usually firmer, has more elasticity and doesn't show signs of aging as quickly. A woman's skin, on the other hand, is more prone to developing wrinkles and sagging skin due to having a thinner middle layer of the skin. So if you've noticed more women than men get laser skin resurfacing treatments to look younger, this is one of the reasons why.
Different Skin, Same Effective Laser Treatments
While there's no arguing the biological differences between a man and a woman's skin, the treatment options are always up for debate. Skin care products you can buy over-the-counter may claim to be specifically for men or women, but the truth is the ingredients are very similar in most cases. But when it comes to treatments like laser skin resurfacing, the effectiveness will be the same no matter your gender. Of course, consult with your medical professional before undergoing any treatments to ensure they are right for you.
At Skin Deep Laser Services, we treat every client that walks into our office with the same level of respect, while understanding everyone has different needs. We enjoy meeting with our clients from Washington DC, Alexandria, Arlington and Fairfax, VA to determine their needs and desires for their skin. Whether you need a chemical peel to get your skin on the right track or a laser skin resurfacing treatment, don't hesitate to contact us to schedule a consultation and have your skin glowing again in no time.