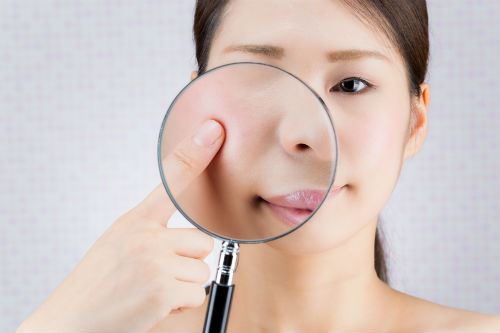 Battling acne for months or years isn't uncommon, so if you fall into this category, you aren't alone. Sometimes you may feel like you've tried every product and solution to clear up your acne, but you aren't seeing the results as expected. Prolonged acne can lead to scarring on the skin. Most of the time the scarring is somewhat minor, but even a minor scar in the right location can be unsightly. The good news is acne scar laser treatments can revise these scars with a few simple treatments, depending on various factors. Here are some of the many benefits of acne scar laser treatments.
Eliminate Any Bacteria Around The Pores
One of the main reasons acne forms is because of bacteria on the skin. If the bacteria is allowed to remain on the skin and around the pores, it could multiply and lead to acne breakouts. Not only does a scar revision procedure help the appearance of the scar, but the laser can also eliminate the bacteria. Many clients aren't aware of this benefit, but it's an important one to remember.
Reduce Oil Gland Size
Acne thrives on oily skin. The larger your oil glands are, the more oil is produced and the more acne forms as a result. With acne scar laser treatments, you can reduce the size of your oil glands in order to create less oil production. This is just another reason why laser skin resurfacing for acne scars is beneficial, since it works to prevent future acne breakouts, while revising any scars from previous acne.
No Acne Scar is Too Big or Too Small For Laser Treatments
When you undergo a scar revision procedure, there's no scar too large or small for a laser to handle. Some scars may be present in very visible locations on your skin, so clients should never hesitate to seek treatments if they aren't satisfied with their appearance because of minor scarring.
Results Can Be Seen For Years
Possibly the best benefit of acne scar laser treatments is the results can last a long time, depending on how you care for your skin afterward. Usually within one week you will notice your skin looking healthier, smoother and younger, and it will continue to improve over the next six months. If you follow the post-treatment plan provided by your medical professional, you can expect the results to remain for years to come.
Skin Deep Laser Services provides laser skin resurfacing for acne scars for clients in the Washington DC, Fairfax, Alexandria and Arlington, VA areas. We want our clients to benefit in both the short-term and long-term, so we use the best technology available to ensure our services are the best. Don't hesitate to contact us at any time to set up a consultation to see how acne scar treatments can benefit you.