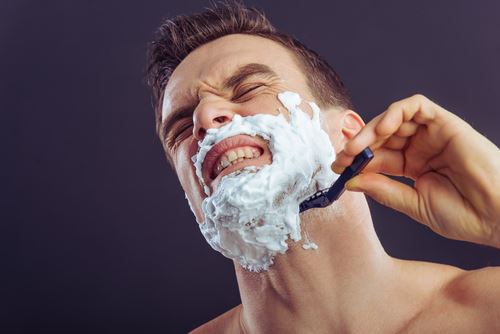 Waxing and shaving is already a painful and time consuming process. Worse yet, you have to repeat the process over and over again! However, what if there was a solution that would not only cut down on the amount of pain and time, but also be more effective in general? The solution is here with laser hair removal. Whether you're in the market for a back hair removal procedure, bikini laser hair removal procedure or just looking for the best facial hair removal, laser treatments could be the perfect option for you.
Laser Hair Removal is More Effective
One of the best things about laser back hair removal is it's more effective than waxing or shaving. If you shave, you'll have to do it again pretty soon. If you wax, you'll reluctantly have to get it done again within a couple months. With laser treatments, the results are more permanent; in fact, you may not have to go back in for another treatment for several years, depending on the area being treated.
Laser Hair Removal is Quicker and Less Painful
If you're looking for the best facial hair removal procedure, laser treatments are quicker and less painful than any other treatment types. Most treatments take a matter of minutes, and you're out the door with very few side effects. If anything, you'll experience slight discomfort while the laser is doing its work, but not much after that.
More Permanent Results
Laser hair removal treatments aren't always permanent, but they are longer lasting than shaving or waxing. However, some people do experience permanent hair reduction or removal. The results largely depend on the area being treated, your skin type and a few other factors.
Look Great All The Time
By choosing laser hair removal treatments over shaving or waxing, you can look great all the time! If you want to get your private area cleaned up, you'll only have to get a bikini laser hair removal treatment once and be done with it for many months or years.
If you're tired of shaving and waxing constantly to look great, Skin Deep Laser Services is here to help. We're the industry leader in providing the best laser hair treatments for patients in the Alexandria, Arlington and Manassas, VA areas, so be sure to contact us to set up a free consultation.