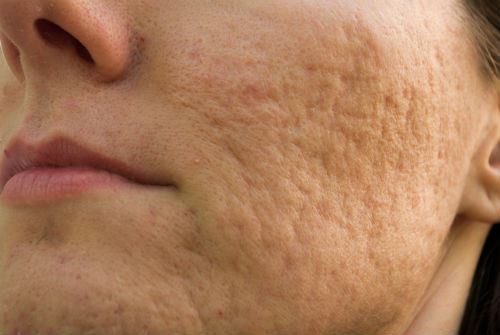 Scars are going to happen on your body at some point in your life. Whether it's the result of an accidental wound, surgery or by having bad acne problems, getting rid of your scars may be necessary depending on how severe they are. Some scars fade over time, others can be treated with a topical cream, but others may require laser acne scar treatments. Lasers can seem intimidating to many clients, but the reality is they are safe, effective and only create minor discomfort during and after the procedure. Here are some things to consider when it comes to laser scar revision.
Types of Scars Treated
The fractional CO2 laser is commonly used by the best facilities to treat acne scars. This type of laser can treat virtually any type of scar, including rolling scars, keloid scars, ice pick scars, boxcar scars, hypertrophic scars, contracture scars and more. The laser can effectively remove the damaged skin and allow the skin to naturally repair itself to give the appearance of smoother and healthier skin.
Why Lasers Are Practical and Effective for Scar Revision
Covering up your acne scars temporarily or trying to get rid of them with topical creams usually aren't the most effective for long term results. With laser acne scar treatments, each treatment lasts just a few minutes and will be more effective over time than most other treatment options. The fractional CO2 laser uses short pulses of light beams to get rid of the damaged skin and tissue, and allow new skin to grow. The process is practical when compared to the amount of money you could spend on other products, and effective when you compare it to topical creams and other remedies you have to use for many months or years to see any results.
Best Candidates for Laser Scar Revision
Virtually any person is a good candidate for laser scar revision treatments. However, clients with darker skin tones may not see the best results in certain situations. Other people with medical conditions should also consider the safety of the procedure. As always, consulting with a medical professional is necessary to confirm you are a good candidate for laser scar revision treatments.
Skin Deep Laser Services takes the time to visit with every client to determine whether lasers are the best answer for scar revision for you. We help clients in the Annandale, Fairfax, Springfield and Alexandria, Virginia areas and want to speak with you if you're struggling with acne scars or any other type of scar. Be sure to contact us to set up a consultation to learn about the laser process and whether it's the best solution for you.