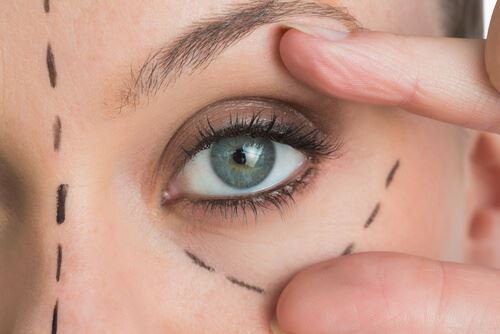 As you get older, your skin is going to change to the point where you sometimes find it unattractive. The reality is it's just a part of getting older. However, some people decide to get it treated so they feel rejuvenated and more comfortable with how they look. Crow's feet are unsightly and can worsen with age. You could just let it go, or you could take action and get a Madonna eye lift. Interested? Continue reading to see how the procedure can help you feel more comfortable and confident in your skin.
Benefits of the Madonna Eye Lift
When you undergo the laser skin resurfacing procedure, both men and women will experience a sense of rejuvenation as their skin around their eyes is no longer saggy, wrinkly and the dreaded crow's feet will be gone. And the best part about it is you don't have to worry about long or painful recovery times like you would if you had surgery. Patients typically will experience some redness for a few days, but otherwise will feel minimal discomfort.
Is it Safe?
The Madonna eye lift is a non-invasive laser skin resurfacing procedure, which is a safe alternative to having eyelid surgery. The technology is in the CO2 fractional laser, which is safer and the treatment is limited to only a portion of the skin. The laser will target only the affected areas and leave any untreated areas intact, so you won't have to worry about the procedure going wrong.
Getting Treatment
A laser skin resurfacing procedure like this one will likely need to be completed at least a couple times. Depending on the severity of your wrinkles and crow's feet, you can expect to undergo the Madonna eyelift up to four times in a year. Since the procedure generally takes around five minutes per eye, people are more willing to go in for repeated treatments since the results are phenomenal.
At Skin Deep Laser Services, we want you to feel comfortable when you decide you want to change your appearance for the better. No one wants to live with the unsightly crow's feet, and we can help get rid of it. Our professionals have many years of experience conducting the Madonna eye lift, so feel free to contact us with any questions or concerns you may have.