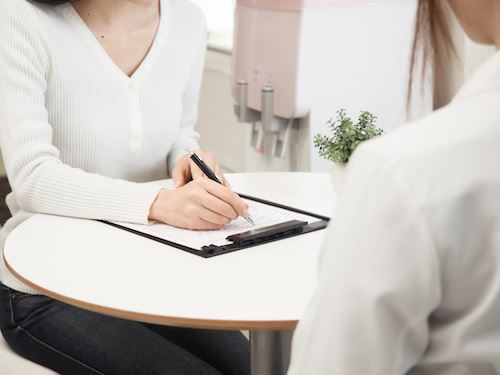 You don't have to look very hard to see the many chemical peel benefits a single treatment offers. If you have age spots, wrinkles, fine lines, uneven skin tone, pigmentation, sun damage and other similar blemishes, a chemical peel facial may be the perfect solution to get your skin back to normal. However, as quick and easy as it is to administer one, your medical professional needs to know a bit about your history and current habits to ensure it's safe for you. Here are some of the most important things you should tell your medical professional before getting a chemical peel.
Medications or Skin Care Products You're Using
Your medical professional will likely ask you if you're taking any prescribed medications, so be sure to disclose them all. Some medications can cause negative reactions once the chemical peel solution is applied, so it's in your best interest to let them know everything you take. Also, consider telling them about any skin care products you may be using regularly. Some products create sensitive skin, which could cause more discomfort than normal when the treatment is administered.
You're Pregnant
It's extremely important to tell your medical professional if you are pregnant or think you may be. The acid in a chemical peel has been known to cause issues with pregnancies, so it's not worth it to hide this information. Your medical professional can suggest other alternatives if there is any chance of there being an adverse reaction or causing any danger to your health.
Any Travel Plans
Let your medical professional also know if you'll be traveling any time in the next month or two prior to getting your chemical peel facial. The recovery process is typically pretty easy, but it does require staying out of the sun and not sweating as much. You don't want to get a chemical peel right before a big trip and have to refrain from having any fun due to skin sensitivity that could have been avoided.
What Your Expectations Are For The Chemical Peel
The best medical professionals will help you have proper expectations going into your treatment. However, feel free to let them know what your expectations are as well. While there are many chemical peel benefits, a treatment won't work overnight and multiple treatments could be required. Once you have proper expectations set, you can discuss exactly what you want to accomplish and you'll be happier with the results.
Skin Deep Laser Services takes pride in not only making clients feel better in their skin but doing so in the safest manners possible. We always ensure our clients are comfortable and confident in any procedure they choose and will take the time to answer any questions along the way. A chemical peel is one of the best ways to get rid of skin blemishes, so contact us today to schedule a consultation and see how we can clear up your skin effectively.