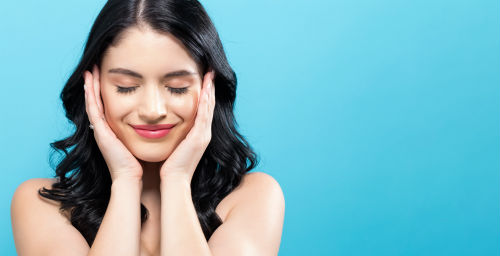 Having perfectly flawless skin is a dream for many people. However, as you get older, the skin will naturally look older, develop blemishes and more. You can use all the skin care and anti-aging products you want, but the results likely won't meet your satisfaction. However, with a single chemical peel facial, you could experience drastic results and have flawless looking skin quicker than you could ever imagine. While a chemical peel facial won't give you flawless skin overnight, it may be a long-term solution for providing you with the vibrant and youthful skin you desire. Here's what you need to know about chemical peel results.
Benefits of Chemical Peel Treatments
There are plenty of chemical peel benefits to know about, including:
Revising age spots and sun damage
Improving pore size
Reducing wrinkles and fine lines
Improving skin tone and texture
Revising acne skin conditions and skin pigmentation
Stimulating elastic and collagen production to maintain smooth skin
Your medical professional can help you determine whether a chemical peel facial is right for you, but if these benefits are appealing to you, then it's worth pursuing.
How The Process Works
A chemical peel is essentially an acid chemical solution that's applied to the skin to begin an exfoliation process. Throughout the process, old layers of skin are peeled off in order to reveal newer, brighter and more vibrant skin. It typically takes no more than about 30 minutes to administer the chemical peel, and the entire peeling process takes up to around 12 days to complete.
Ongoing Skin Improvements
Possibly the biggest secret with a chemical peel facial is the ongoing skin improvements it provides. Clients typically experience their chemical peel results for several months after the process is complete, assuming the skin is well taken care of. It's not uncommon for clients to have improved skin for up to a year after their treatment. However, sustained results are typically achieved with two or three treatments every year. Your medical professional will determine how often you need to get a chemical peel facial depending on the severity of the skin damage and your desired chemical peel results.
Skin Deep Laser Services specializes in administering chemical peels to clients in Washington DC, Fairfax, Arlington and Alexandria, VA. No matter if your skin damage is minimal or severe, we have different levels of chemical peels to suit your needs and deliver the best results possible. A professional chemical peel is widely regarded as being a secret to perfect looking skin, and we are proud to offer it to our clients. Be sure to contact us today to schedule a consultation to see if a chemical peel is right for you.