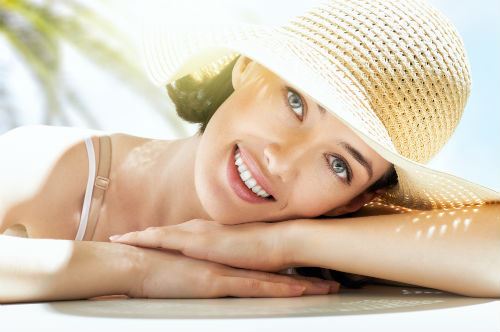 You don't have to feel old to have aging skin. Depending on your lifestyle and how much sun exposure you've had throughout your life, your skin may be aging at a quicker rate than others. There's never a bad time to start developing good skin care habits, and sometimes a fractional CO2 laser treatment is exactly what you need to get started on the right path to a more youthful appearance. Here are some tips to help care for your skin that may be showing signs of aging.
Basic Skin Care Tips
Think about everything you put inside your body and on the skin's surface. A lot of your skin's appearance has to do with the food you eat, the drinks you consume and how well you protect your skin. Your skin needs the right vitamins and nutrients to be healthy, and it always needs be hydrated to be better protected.
Another basic tip is to reduce direct sun contact with your skin as much as possible. It may be unavoidable to stay out of the sun completely, but finding shade whenever you can or investing in a big hat or other items to protect your skin will help tremendously. These tips may not make you look younger, but they will slow down the aging process significantly.
Consider A Chemical Peel
A chemical peel facial is a great way to make your skin look younger, brighter and healthier in a short amount of time. It works by applying an acid chemical solution to the skin to promote an exfoliation process. This process works to remove old and damaged layers of skin in order to reveal newer and brighter looking skin. While a chemical peel facial can help make you look younger in as little as one week, you still have to take proper protective measures with your skin after you get treated.
Resurface Your Aging Skin
Another great way to care for your aging skin is to get a fractional CO2 laser treatment. This skin resurfacing laser works by sending a laser beam through the layers of the skin to create very small spaced columns. Your skin will then naturally repair those columns by forcing the old skin out and replacing it with newer and fresher looking skin. And the best part of a fractional CO2 laser treatment is it promotes and produces collagen growth for six months afterward to keep your new skin looking great.
Skin Deep Laser Services helps people in the Washington DC, Fairfax, Alexandria and Arlington, VA areas care for their aging skin. The aging process is natural, but the technology available today can help you get back to the youthful appearance you desire. To learn more about how our services can help you achieve the skin you want, contact us today to schedule a free consultation.