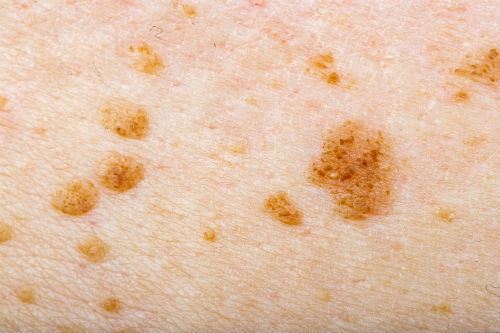 Skin pigmentation can occur for many reasons, but the most common reasons are genetics, hereditary tendencies and exposure to sunlight. Some skin types are more vulnerable to skin pigmentation than others, so proper care is necessary to prevent it from happening. People at younger ages tend to skip the sunscreen because they don't believe it's needed for their skin. The repeated practice of not using sun protection may not show skin pigmentation issues right away, but it will slowly develop over time.
The good news is there are ways to prevent skin pigmentation from occurring, and also treating it when it happens. Whether it's through a chemical peel, laser skin resurfacing treatments or other treatment types, your medical professional can help determine the best option for you.
Skin Pigmentation Prevention Tips
Wearing sun protection when exposed to sunlight for an extended amount of time is the best preventative action to take. And even if you are wearing sunscreen, it's also a good idea to wear a hat, long sleeves or other protective clothing just to add another layer of protection. Just remember to wash the sunscreen off thoroughly at the end of the day, as the oils can create acne issues leading to the need for acne scar treatments in severe cases.
Best Treatment Options For Skin Pigmentation
A chemical peel is one of the top options for treating skin pigmentation issues. However, be aware of any over-the-counter chemical peel treatments, since improper use can actually lead to more skin pigmentation and larger issues in the future. The best thing is to find a chemical peel treatment from a qualified medical professional to ensure you don't complicate the problem by mistake.
Another safe and effective treatment option is laser skin resurfacing. Many clients believe laser skin resurfacing is only for acne scar treatments, removing wrinkles and other treatments to make people look younger. While these are true, it's also effective in eliminating unwanted skin pigmentation.
Determine Which Option is Best For You
Every skin type is different, and the recommended treatment options can differ depending on skin tone and other variables. In order to ensure you receive the best treatment for your skin pigmentation, talk to a reputable medical professional for an analysis and recommendation. Skin pigmentation is curable, but it can also be worsened with improper treatments. Leaving treatments in the hands of a professional will give you better results and will be safer for your skin in the long term.
Skin Deep Laser Services offers various treatments for clients in Washington D.C. and Arlington, VA dealing with skin pigmentation. During your initial consultation, we will provide you with all of your options, which could include laser skin resurfacing, a chemical peel treatment or any other option best suited to your skin type. Don't hesitate to contact us today to schedule your consultation to begin the process of removing your skin pigmentation.