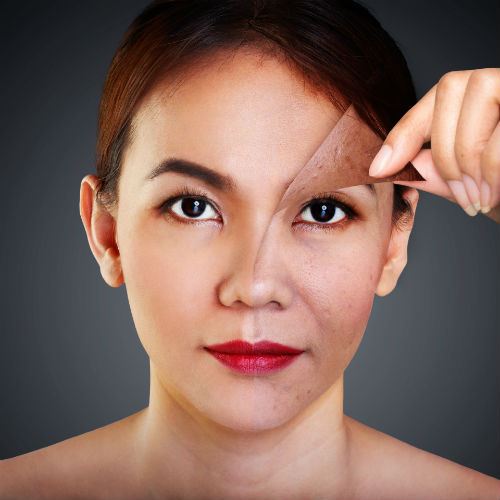 If you've been considering getting a chemical peel for any amount of time, you likely have done some research on what they are all about. One of the things you need to know is there are three types of chemical peels: light, medium and deep. The type you receive depends on the severity of your skin damage. Some people may believe they need a deep chemical peel, but the reality is they might only need a medium peel or even a light one. That's why it's important to speak with a medical professional about a chemical peel in Arlington, VA to determine which one is right for you. Here's when a deep chemical peel may be required.
Improve Severe Skin Damage
A deep chemical peel is generally reserved for people who have severely damaged skin. The chemical formula targets some of the deepest layers of the skin in order to repair it from the inside out. Talking to a medical professional about your treatment is necessary, since sedation is usually required and the recovery period can be extensive. Many times it's best to opt for a laser skin resurfacing treatment, but a deep chemical peel is always available.
Deep Chemical Peel Versus Lighter Chemical Peels
Light and medium chemical peels have similar results, but are used when you only have skin damage on the outer layers of the skin. This could mean exfoliating dead skin cells or maybe reducing the appearance of minor acne scars. The process of light and medium chemical peels is much less intense, and many people continue to work and live their normal life afterward. With a deep chemical peel, you have to expect several days, or even weeks, of downtime in order to properly heal and get your skin back to normal.
A Professional Chemical Peel Is Recommended
Under no circumstances should you try to get a deep chemical peel using a DIY method. It's dangerous enough to get a DIY light or medium chemical peel, but doing so with a deep chemical peel could create significant and permanent damage. Having a chemical peel administered by a medical professional will not only yield the best results, but it will also eliminate any chances of causing more damage to your skin. So whether you need a chemical peel for acne or just want to remove some of the dead skin cells you have, put your trust in a reliable medical professional.
At Skin Deep Laser Services, we want to make your skin look healthy, bright, vibrant and youthful, and do so in the safest manner possible. Our clients in Washington DC, Alexandria, Fairfax and Arlington, VA all want to have great looking skin, and it's our honor to be able to help them achieve it. If you're considering getting a chemical peel and aren't sure which type you need, contact us today to schedule a free consultation.