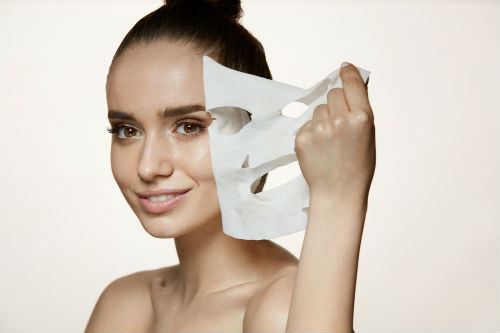 There are many different facts and myths about how to properly care for your skin. It can get to the point where you don't know what you can believe anymore, especially since everyone's skin is different and has different product reactions. Using a daily sheet mask can actually be beneficial in several ways. But if you've already been dealing with bad acne and scarring in the past, you may still need to go in for regular acne scar treatments to fix it. Here are some of the main benefits of using a daily sheet mask for your skin.
Keeps Your Skin Hydrated
Keeping your skin hydrated is one of the best ways to prevent having to use a skin resurfacing laser to correct damaged skin. Dehydrated skin causes your body to produce more oils to try to keep it hydrated, and oily skin can lead to acne breakouts. A sheet mask can hydrate the skin without having to use moisturizers, which can contain oils that actually promote acne breakouts when used too much.
Reduces Stress
Some people say there's no better way to relax at the end of the day than to use their sheet mask. The psychological benefit of a sheet mask can help promote healthier skin, and prevent having to go through acne scar treatments in the future. Stress is actually a factor when it comes to acne breakouts. Using a sheet mask to start your day or end your day can go a long way in reducing stress and keeping your acne under control.
Controls Excess Oil Production
Since a sheet mask will work to keep moisture in your skin without clogging up your pores, your skin won't have to produce as much oils. You may still choose to use a moisturizer for your skin in the morning or evening, but you can opt for a lighter version when you combine it with using a sheet mask.
Can Help Various Skin Concerns
While a sheet mask is great for preventing certain skin issues, many clients say you can't compare them to chemical peel results. A chemical peel can help rejuvenate your skin, while a sheet mask can help keep your skin healthy. Some clients may even choose to use a sheet mask following their chemical peel to ensure their skin remains healthy.
Skin Deep Laser Services serves clients in the Alexandria, Fairfax, Springfield and Annandale, VA areas. Whether you need acne scar treatments, want to try a chemical peel or simply need advice on how to properly care for your skin, we are here for you. Be sure to contact us to set up a consultation and see how our medical professionals can help you.