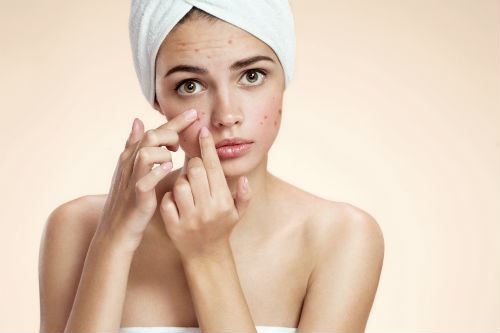 People can suffer from acne no matter how old they are. And when you search for reasons why you're experiencing acne breakouts, you're going to come across more myths than facts, most likely. However, when you talk to a medical professional, they will be able to narrow down the cause of your acne and recommend the best acne scar removal treatments if needed. Here are some of the facts about what actually causes acne, contrary to what you may have believed in the past.
Over-Cleansing Can Cause Acne
The most natural thing to do to clear up acne is to wash the area frequently and intensely. However, it could be this action that's causing your acne to hang around, and maybe even cause more breakouts. Over-cleansing actually irritates your skin and causes it to dry out. When this happens, your skin will naturally produce more oils to compensate for the dryness. So if you want to avoid getting acne scar revision treatments in the future, stick to a regular regimen and be conscious about overdoing the cleansing process.
Certain Oils Are Too Dense
Not all oils are bad for your skin, but some are too dense and can lead to greasy skin and acne. Some moisturizers and skin care products are oil-free, so try switching to those if you're experiencing acne breakouts after using them. And if your acne has gotten to the point where you've seen scarring, you may need to visit a medical professional to go over the best acne scar removal treatments available.
Genes, Hormones and Health Play Largest Roles in Acne
Believe it or not, the biggest factor in the cause of acne may be something out of your control. You can't control your genes or hormones, and these are a couple of the main causes of acne breakouts. However, keeping your overall health in line can help. Eating a healthy diet, exercising regularly and avoiding stress as much as possible can help prevent having to go through acne scar revision in the future.
Skin Deep Laser Services offers the best laser skin resurfacing for acne scars in the Fairfax, Alexandria, Annandale and Springfield, Virginia areas. When you visit with our medical professionals, they will present you with the facts about your acne and provide options for successfully treating it. Feel free to contact us at any time to set up a free consultation to learn more about what is actually causing your acne and what you can do about it.