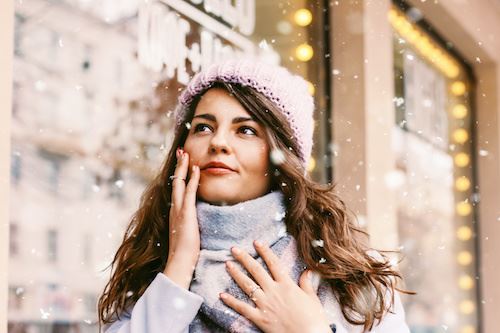 With temperatures getting cooler outside, you'll likely be spending more time indoors and wearing long sleeves when going outside. But just because your skin won't be exposed as much as it was during the warmer months doesn't mean you should neglect it. The skin needs to continue to be hydrated during the dry winter months to remain healthy. And in many ways, the steps you take to care for your skin during the winter can make a significant impact on how good it looks and feels in the spring and summer. Whether you're considering a chemical peel or any other type of skin care treatment, the winter is the perfect time to get them done. Here are some of the top treatments to consider this winter.
Chemical Peel
If you've been thinking about transforming your skin to make it look healthier, brighter, and more youthful, then a chemical peel is a great option to consider. According to the American Academy of Dermatology Association, a chemical peel can reduce aging signs on areas including the face, neck, chest, and hands. Chemical peels can also be used for certain acne treatments and to help even out skin tones that may have become discolored for various reasons.
The process of getting a chemical peel involves having a medical professional apply a chemical solution to the affected skin. The chemical solution starts an exfoliation process that removes layers of the skin and reveals the newer and brighter skin underneath. There are three types of chemical peels available, depending on how severe your skin damage is and what results you wish to achieve. After your chemical peel appointment, you can expect your skin to begin peeling after about three days and can take up to 12 days to complete the process. During this time it's important to limit strenuous activities and stay out of the sun as much as possible, which is easier to do during the winter months.
Fractional CO2 Laser Skin Resurfacing
People who want to look younger by eliminating wrinkles, fine lines, pigmentation, or improving skin texture should consider getting a fractional CO2 laser treatment this winter. The procedure works by a medical professional sending a laser beam through the skin's layers to create tiny columns like a polka dot print. Your body will then start working to naturally repair those columns by pushing out the old and damaged skin and replacing it with new and fresh skin. The great thing about a fractional CO2 laser treatment is the laser is so precise that the surrounding skin is unaffected.
The skin can feel sensitive following a fractional CO2 laser treatment, so having the procedure completed in the winter is beneficial for this reason. According to Johns Hopkins Medicine, it is essential to listen closely to your medical professional and follow the post-care guidelines and tips to have a successful experience and see the best possible results. Most people do not experience significant side effects as long as they follow the post-care instructions closely. One of the best parts about a fractional CO2 laser treatment is the results continuously improve for up to six months following the procedure. You can decide whether another treatment is desired.
Laser Hair Removal
Winter is the perfect time of year to get a laser hair removal treatment if you're tired of shaving, waxing, and plucking your hair all the time. The laser hair removal process is simple and effective. It works by using a laser to target individual hair follicles and create permanent damage to them so they won't grow anymore. It's one of the most effective permanent hair removal options available today, and you may need several treatments before the results become permanent.
The number of treatments needed for permanent hair removal can vary depending on various factors. Everyone's hair grows at a different pace, and for the treatment to be effective, the hair must be actively growing. And since every hair follicle doesn't grow at the same time, multiple treatments will be required for anyone who gets a laser hair removal treatment.
One of the main reasons why laser hair removal is ideal in the winter is because you may experience some redness or swelling a few days after the treatment. The skin may be sensitive as well, so it's best to just stay inside and relax for a few days until you feel comfortable going outside. You can still participate in most regular activities if you have to, though.
Acne Scar Revision
If you dealt with acne at some point in your life, you might have some unsightly marks on your body as a result. These can appear in different forms with different severities, but an acne scar revision treatment can significantly reduce the appearance. The process of acne scar revision treatments is similar to a fractional CO2 laser treatment, where a laser beam creates tiny columns in the skin, and the body repairs them by pushing out old skin and replacing it with new and vibrant skin. Most people take at least a week off of work following an acne scar revision treatment to allow the skin to heal and to follow post-care instructions closely in the comfort of their home. Any side effects typically heal after a few days, and you'll continue noticing better results several months after your treatment.
Skin Deep Laser Services is proud to offer top-of-the-line skin care treatment options for clients who want to look younger, feel better in their skin, and don't want to have any unsightly blemishes anymore. Our medical professionals are trained and skilled to perform specific procedures, and we always have the highest quality technology in our facility. The winter months offer great opportunities for taking care of your skin, but just be sure to plan around any holiday gatherings you may be participating in. If you're ready to book an appointment or simply want more information about which treatment option may be right for you, don't hesitate to contact us to schedule a free consultation.