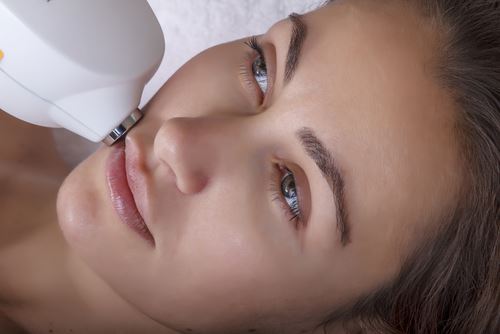 Before you even decide to undergo laser skin resurfacing in Arlington or Alexandria, Virginia, you have to know what you're getting into financially. The laser skin resurfacing cost isn't cheap, and it generally requires multiple treatments in order to work properly. It's difficult to pinpoint the exact amount it will cost to do a full treatment from start to finish, simply because everyone's skin type is different. We will discuss some of the cost considerations for you here.
Most Professionals Offer Free Consultations
For example, the first thing you need to do before an acne scar revision treatment is see if the professional offers a free consultation. Most professionals will offer this just to evaluate your skin, let you know exactly what to expect before, during and after the procedure, and what to expect in terms of cost. At this consultation, you can decide whether or not the clinic is right for you, and whether you can move forward with the procedure from a financial standpoint.
Laser Skin Resurfacing Cost Per Procedure
Just so you aren't shocked when the professional tells you the laser skin resurfacing cost, you should expect him or her to say the price is at a minimum of $200 per treatment. Depending on the type of laser skin resurfacing treatment you desire, your skin type and the amount of pre-existing damage to be addressed, you will realistically need around 3 – 5 treatments over the course of several months or a year. Some people may not need as many, but some people may need more. So if you're looking to fit a procedure like acne scar revision into your budget, then you should expect the entire series of procedures to cost anywhere from $2,000-$3,000.
The reasons behind the cost include the technicians fee, anesthetics, the laser use and everything associated with the preparation and post-care. Since laser skin resurfacing is a major procedure, the cost can add up quickly.
Financing Options
Most insurance companies won't cover laser skin resurfacing procedures. It's always worth a call to see if they will, but don't be shocked if they say no. The good thing is most clinics will offer financing options to clients to help relieve the immediate financial burden a little bit.
At Skin Deep Laser Services, we want you to feel comfortable and confident when you decide to undergo laser skin resurfacing treatments. We are transparent with the costs and won't surprise you with any hidden fees. Be sure to contact us today for your free consultation!