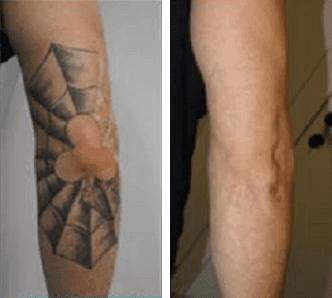 Nowadays many celebrities post their 'no make up' photos on social media and people wonder in frustration at how perfect a human being can be. These celebrities have flawless skin and ideal features. Their skin is devoid of spots, moles or irregularities. Not only that, they seem to be getting younger every day. However, no one is perfect. These celebrities were not born this way. They chose to look this way and so can everyone else. One of the Northern Virginia's best medical spa's, Skin Deep Laser Services, provides a variety of services for both men and women from different age groups to help them look the way they wish. Skin Deep Laser is one of the only medical spas in Northern Virginia, which possesses the fractional CO2 laser for laser skin resurfacing treatments. The fractional CO2 laser is one of the greatest breakthroughs of the century. This laser helps reduce wrinkles, pore size, fine lines, and skin elasticity. It eliminates unwanted pigmentation, skin irregularities and reduces acne scarring, unwanted pigmentation, refines stretch marks. Moreover, it produces six months of continuous collagen growth after the procedure.
Unlike fractional CO2laser, previous procedures and lasers did not have the ability to work on only the affected areas. As a result, the whole region would have to go through the wear and tear. This increased scarring and healing time. A fractional CO2 laser works by sending a laser beam of energy deep through the layers of the skin, which creates tiny spaced columns in the skin. The skin then repairs those tiny columns by replacing the old skin with new. The surrounding skin around each column remains intact. This healthy skin is made available which aides in a faster and safer healing process. The healing process activates the skin's stem cells and puts the body's natural collagen and elastin production on fast-forward. Moreover, it regenerates the epithelial layer on the skin's surface. This regenerative process of the skin reduces wrinkles, fine lines, scarring, dull skin, age spots, uneven coloration, skin laxity, and textural irregularities.
About 70% of the people who get inked regret it later in their lives. However, nowadays, life has become much simpler because if something goes wrong with the tattoo, people can always choose to get it removed. Professionals at Skin Deep Laser expertly perform complete laser tattoo removal treatments as well as tattoo fading for cover-ups for people who regret getting a tattoo. The chances of scarring are very low because new laser technology at Skin Deep reduces the side effects of laser tattoo removal. Another service provided by Skin Deep is laser scar removal and revision. This service is for people who have gone through some sort of surgery or injury and their scars won't disappear. Now people don't have to hide under the covers or feel under-confident about their bodies because of their scars. Like surgery or injury scars, acne scars, stretch marks, and birthmarks can also make people feel insecure, timid and depressed. Experts at Skin Deep are dedicated to helping people who feel this way because of their scars and unwanted marks.
One of the most common phenomena observed nowadays in almost every individual is Cherry Angioma, more commonly known as red moles. Even though it does not pose any health risks, many people want to get rid of it due to aesthetic reasons. Professionals at Skin Deep Laser use electrocautery and a 532nm laser to treat red moles. The laser mole removal treatment is very tolerable and for some people, even painless. The whole procedure takes only a few minutes and is very cost effective.
Other than treating all kinds of skin related problems, Skin Deep Laser also offers a complete weight loss and wellness package for people of Northern Virginia. Many people struggle with body image issues and are unable to keep pounds off themselves. It also makes them vulnerable to diseases like diabetes, hypertension, stroke and different types of cancers. The Doctor at Skin Deep Wellness Center is dedicated to helping people succeed with their weight loss efforts through FDA approved prescription medications and supplemental programs.
Skin Deep Laser Services has proudly served and helped many people achieve the flawless skin they dreamt about. Not only that, but they also helped them gain self-confidence and feel beautiful inside and out.